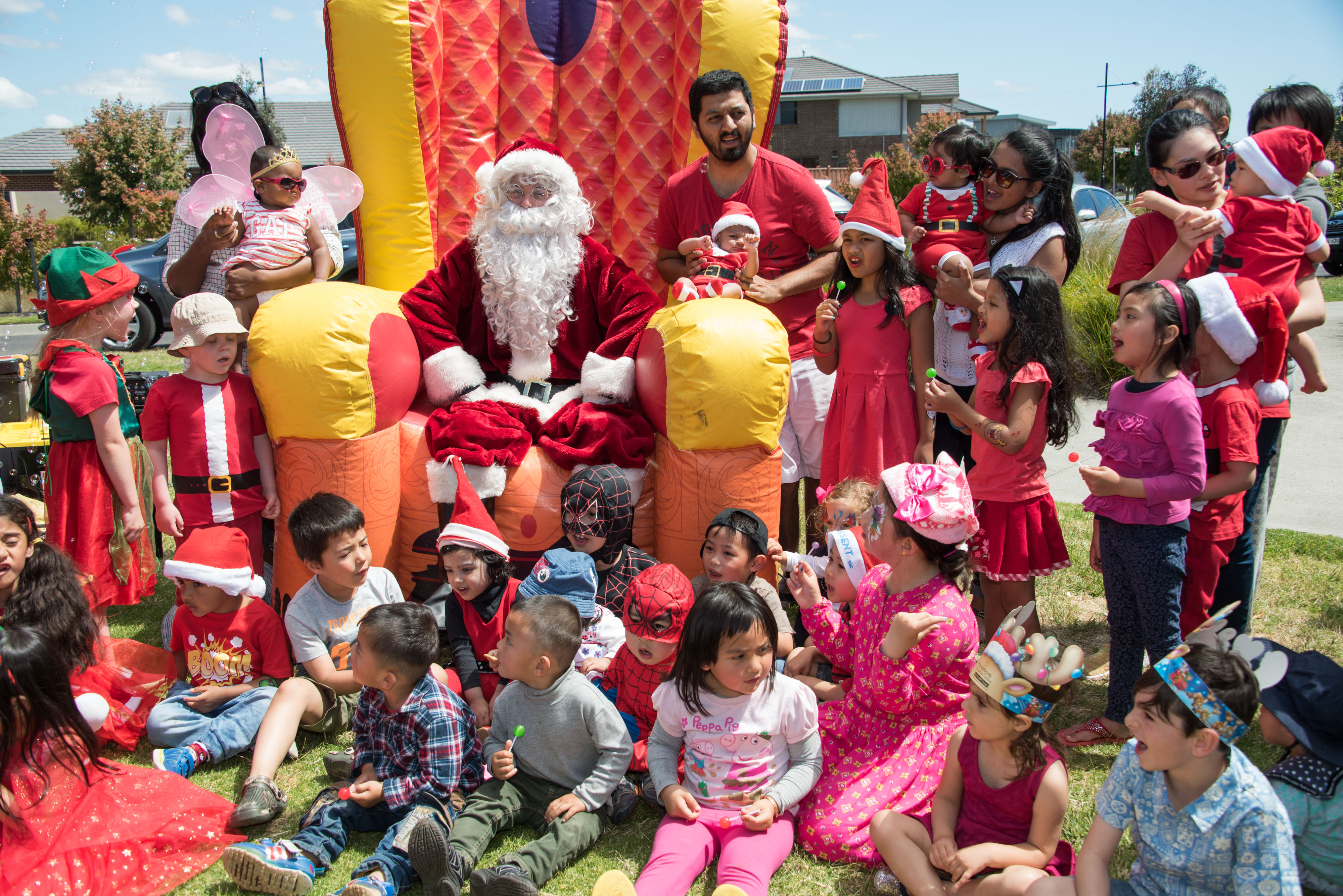 Somerfield Ends the Year with Christmas Cheer
Somerfield residents finished off a great year of community events with the last in the calendar – a Christmas party at Pirate Park on a warm Sunday afternoon on 11th December.
Families in the neighbourhood were able to meet Santa in his inflatable grotto, alongside a jumping castle. Faces were painted with festive cheer and a colouring-in station kept the youngest family members busy. Gingerbread reindeer were given out, as well as stickers and plenty of great prizes for the dress-up and dancing competitions, including a special prize for parents.
"The Somerfield Christmas event is always a great way to finish the year. This year, we're also celebrating the community we have built in Keysborough over the past eight years as the last blocks and townhomes go up for sale," says Intrapac Property's Chief Operating Officer, Maxwell Shifman. "It's the last chance to buy into the development and a great Christmas present for those purchasers."
Volunteer Somerfield Social Club members were wearing their new t-shirts so everyone knew who they were. They are the residents who work hard behind-the-scenes all year, with support from Intrapac Property, to put on great events. Others throughout the year included Halloween, Diwali, Chinese New Year, Talk Like a Pirate Day and Easter.
All at Intrapac Property and the Somerfield Social Club wish you a happy holiday season.
To keep up to date with events and news in Somerfield, 'like' the Facebook page: www.facebook.com/somerfieldkeysborough or visit www.somerfield.com.au.