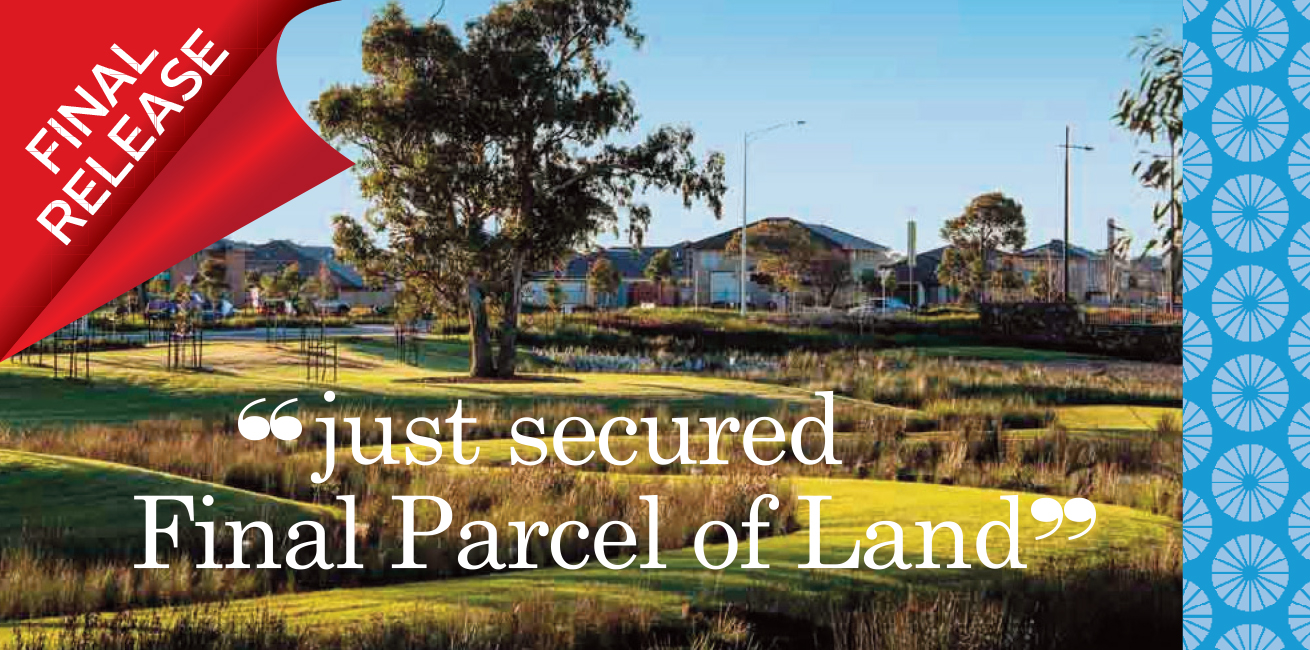 Final Release Just Secured: Somerfield Newson Street
This is the last opportunity to secure land in the prestigious Somerfield Estate, Keysborough.
Somerfield is located only 8 minutes from the beach and 25 minutes to the CBD and provides a wonderful setting with homes nestled amongst parkland, wetlands and walkways. Living in Somerfield gives you the opportunity to go shopping at Chadstone or Southland and then return home and relax in it's beautiful and peaceful surroundings. Have a BBQ with friends while the kids play on private playgrounds or sporting facilities, just a short, safe stroll from home.
Surrounded by well established suburbs, the local area around Somerfield offers quality primary and secondary schools as well as good healthcare and childcare services within easy reach.

About Somerfield Newson Street
Comprising just 30 lots in total, Newson Street is the ideal location for your low maintenance, designer home.  
All lots are located within close access of parkland whilst intelligent planning will provide discreet, rear of property car access and parking, while innovative design guidelines will ensure consistency maintaining a more attractive streetscape.
Lots are available from 260m² to 319m² with a range of house & land packages available or, if you prefer, land only.  
This is the absolute last chance to secure a land in this vibrant neighborhood. Start planning your life at Somerfield Newson Street, call 1300 362 459 to talk to one of our sales representatives.