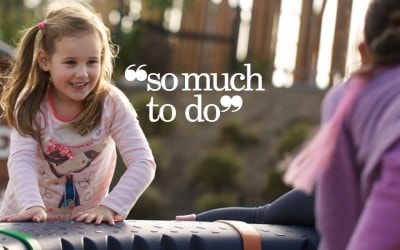 The Somerfield Social Club was recognised at the annual Greater Dandenong Volunteer Resource Services (GDVRS) evening in December. The group was commended for its contribution to creating a positive community in Greater Dandenong.
GDVRS is a partnership with the City of Greater Dandenong and highlights the crucial role of volunteer organisations in maintaining the healthy and vibrant nature of the Dandenong community.
"Creating a sense of neighbourhood in our developments is as critical as the urban design and the homes that are built. It's been incredibly rewarding to see the huge volunteer effort the Somerfield Social Club has put into building such a tight-knit community," says Max Shifman, Chief Operating Officer for Intrapac Projects.
Somerfield Social Club, in conjunction with Intrapac, has run numerous successful events during the year from Chinese New Year celebrations to the recent Christmas event featuring the CFA Santa, and many activities focused on providing fun for the young families in the development.
The Somerfield Social Club was recently recognised for its hard work at the recent Greater Dandenong Volunteer Resource Services awards.
Follow the Facebook Somerfield site to be kept up-to-date with future events.