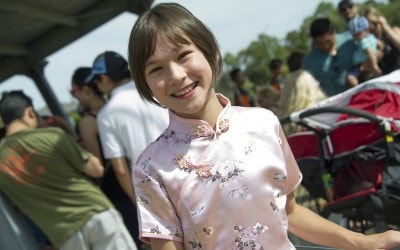 The Year of the Monkey is upon us and to celebrate, Somerfield Social Club will be celebrating Lunar New Year with a special Chinese dragon performance from the Hong De Lion and Dragon Dance Association. There will also be a colourful firecracker display to herald in the New Year.
"Recognising the diverse ethnic groups within our communities is extremely important to us," says Maxwell Shifman, Chief Operating Officer at Intrapac Property. "We enjoy taking time to celebrate each culture, whether it's Christmas, Diwali or Lunar New Year events."
The event, now in its third year at Somerfield, allows neighbours to come together and enjoy an exciting display while catching up with friends and family in the local community. Somerfield encourages everyone to dress in traditional Chinese dress, especially children, who will be given free fortune cookies at the event.

Somerfield Lunar New Year Event 2016
When: Saturday 13th February, 2016
Time: 3.30pm – 4.30pm with dragon dance at 4pm
Where: BBQ area along Clarendon Drive near the lake
"The Year of the Monkey offers everyone a chance to make great changes in their lives and to innovate," says Shifman. "Somerfield is full of a diverse range of people, making it a vibrant place to live and we wish everyone a happy and prosperous Lunar New Year."
www.somerfield.com.au
#ends#